OPERA receives 'Best LIFE Environment project' award!!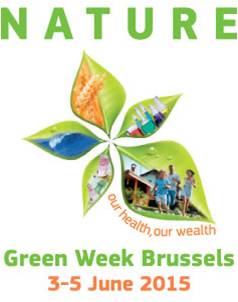 As every year, the EU LIFE program selected the Best Projects completed in 2014. The selection is based on a set of 'best practice' criteria assessing the key issues of projects' contribution to immediate and long-term environmental, economic and social improvements; their degree of innovation and transferability; their relevance to policy and their cost-effectiveness. All projects completed within the preceding year are initially technically assessed by the LIFE Unit's External Assistance Team to produce a first list of Best Projects. The final selection is undertaken by the EU Member States.
The Best Life Project Awards have been presented during the Green Week in Brussels and presented by dr. Karl Falkenberg, Director General for Environment, European Commission.
The OPERA Project, to which DEIB participated with other national and international partners, has received the Award on Thursday June 4 at the ceremony held at the Egg Exhibition Center.
The OPERA Project developed the software modelling tool RIAT+ to support the local and regional authorities in designing and assessing air quality plans, to enable compliance with EU air quality standards in an economically efficient way.
See here the photos.
See here the videos (username: LifeFTP - password: L1f3ftp).